WWALS member Chris Mericle was on a radio show out of Maine last week,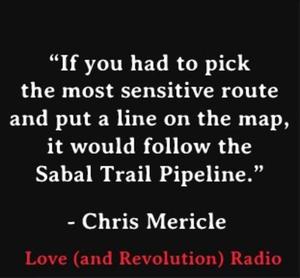 along with Shannon Larsen of AncienTrees and Bobby C. Billie of the Council of Original Miccosukee Seminole Nation Aboriginal People.
Sherri Mitchell and Rivera Sun, Love (and Revolution) Radio, 3 January 2017, Stop Sabal Trail Pipeline and Save the Floridian Aquifer,
Bobby C. Billie is one of the clan leaders and spiritual leaders of the Council of Original Miccosukee Seminole Nation Aboriginal People. He is a member of the Indigenous Elders and Medicine Peoples Council of North and South America.

"When I saw those pipelines coming in right next to our ceremonial ground, I could not do anything. I just stood there watching . . . in pain." —Miccosukee Elder Bobby C. Billie on seeing the construction of one section of the pipeline that destroyed the creek near sacred ceremonial ground.

Shannon Larsen is the cofounder of Ancient Trees, a group she started after seeing the clearcutting of the Pacific Northwest, and which now serves as a home for environmental justice campaigns and others causes. She is an Indigenous rights advocate.

"All of the wetlands along the Southeast Corridor have been destroyed. It has been beyond painful." —Shannon Larsen on the impacts of the construction of one segment of the pipeline.

Chris Mericle is a resident of Hamilton City, Florida, and a member of several environmental groups opposing the Sabal Trail Pipeline, including the WWALS Watershed Coalition and the Sierra Club. He spearheaded the movement to move the pipeline off the Northern Withlacoochee River.

"If you had to pick the most sensitive route and put a line on the map, it would follow the Sabal Trail Pipeline." —Chris Mericle
That's what the Florida Department of Environmental Protection (FDEP) told the Federal Energy Regulatory Commission (FDEP) back in 2014, before FDEP sided with the pipeline in WWALS vs. Sabal Trail & FDEP and issued a permit.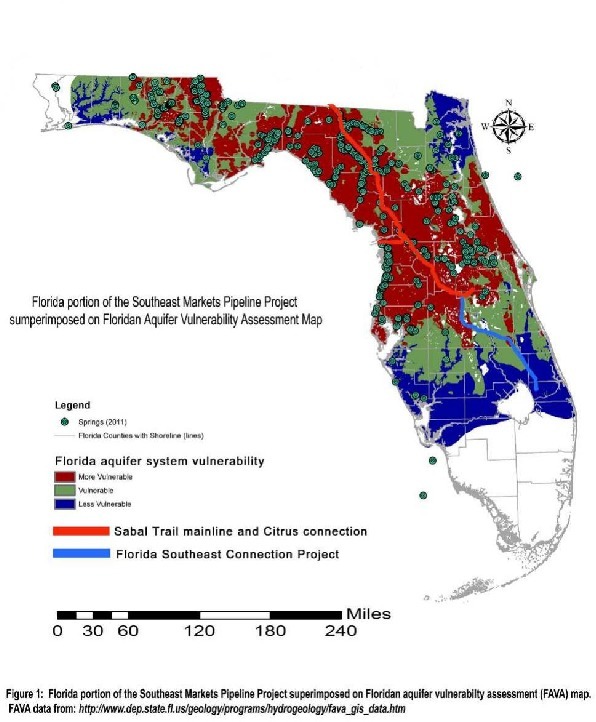 The geological reports Chris mentioned are on the WWALS website.
FDEP assured us under oath that Sabal Trail would have no adverse effects on the Suwannee River, yet frac-outs and sinkholes are happening, just like the geologists, landowners, and the public warned FDEP and FERC.
Chris will talk about this more 7PM this Thursday, January 23, 2017, at Rivers against Sabal Trail in Live Oak.
Here are some things you can do to stop the Sabal Trail boondoggle.
-jsq
You can join this fun and work by becoming a WWALS member today!
Short Link: