Update 2020-09-16: Bad lower Suwannee, good Withlacoochee and Alapaha 2020-09-14.
Results look good from the Alapaha River Saturday, at Berrien Beach and Lakeland Boat Ramp. Florida Thursday Withlacoochee River results corroborate the WWALS State Line results of that same Thursday we reported last time, and extend them downstream into Florida, also good.
However, more than half an inch of rain fell on Okapilco Creek Thursday, 0.75″ at Spence Field east of Moultrie, and also 0.6″ at Dixie in the west of Brooks County. Is that enough to wash some manure into the creek? We shall see.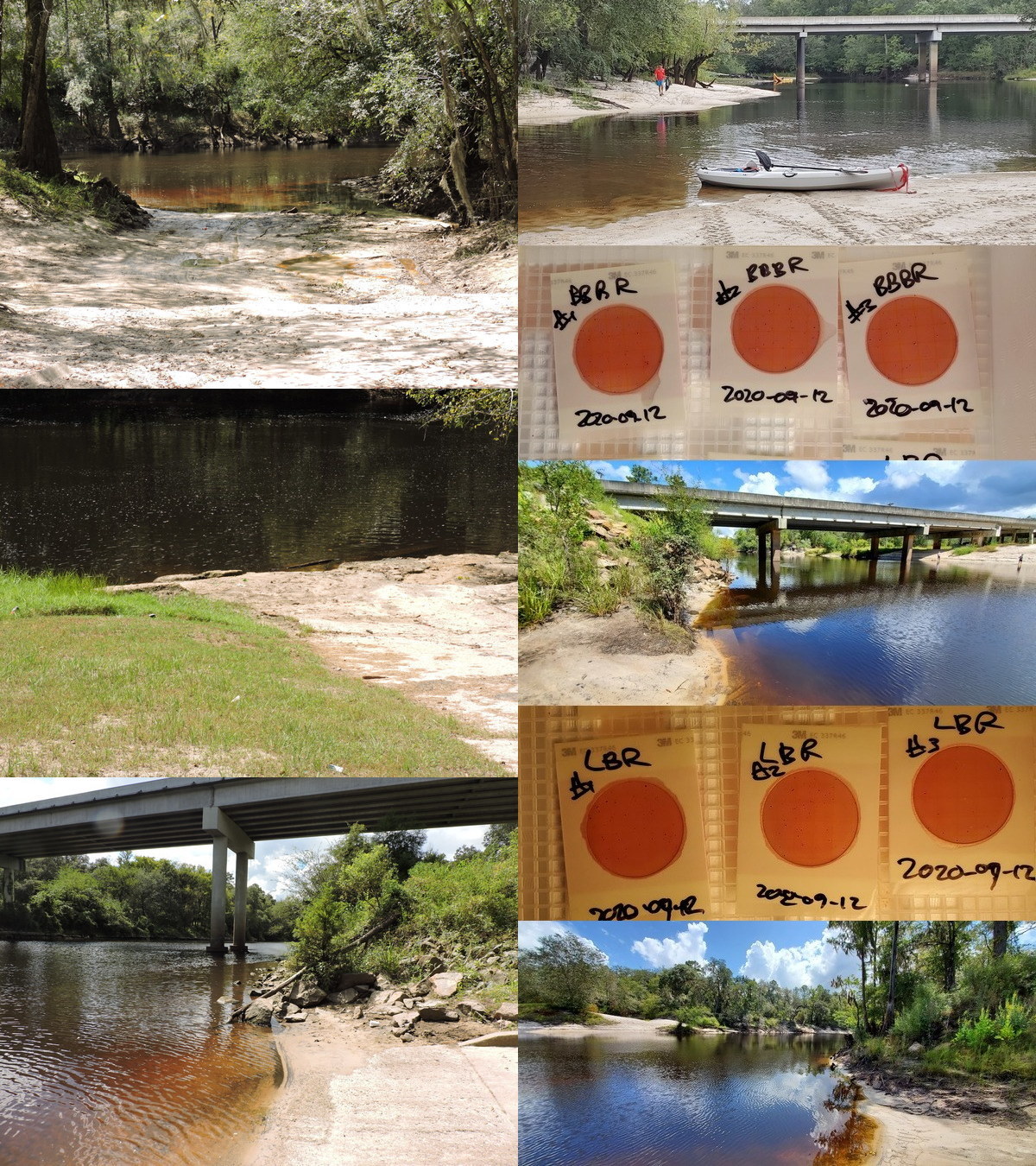 Withlacoochee and Alapaha Rivers
After the Berrien Beach Boat Ramp (and Beach) cleanup, I collected a sample at Continue reading →