John S. Quarterman, Valdosta Daily Times, May 21, 2022, QUARTERMAN: Sewage situation better, trash needs work,
Thanks to Valdosta for no sewage disasters since December 2019. Some manholes still need fixing, such as at Wainwright Drive on One Mile Branch.
But Valdosta's mayor, council and staff seem to be staying ahead of the sewage situation, for example by buying 37 emergency generators, one for each lift station.
Now Valdosta needs to get a grip on its trash problem.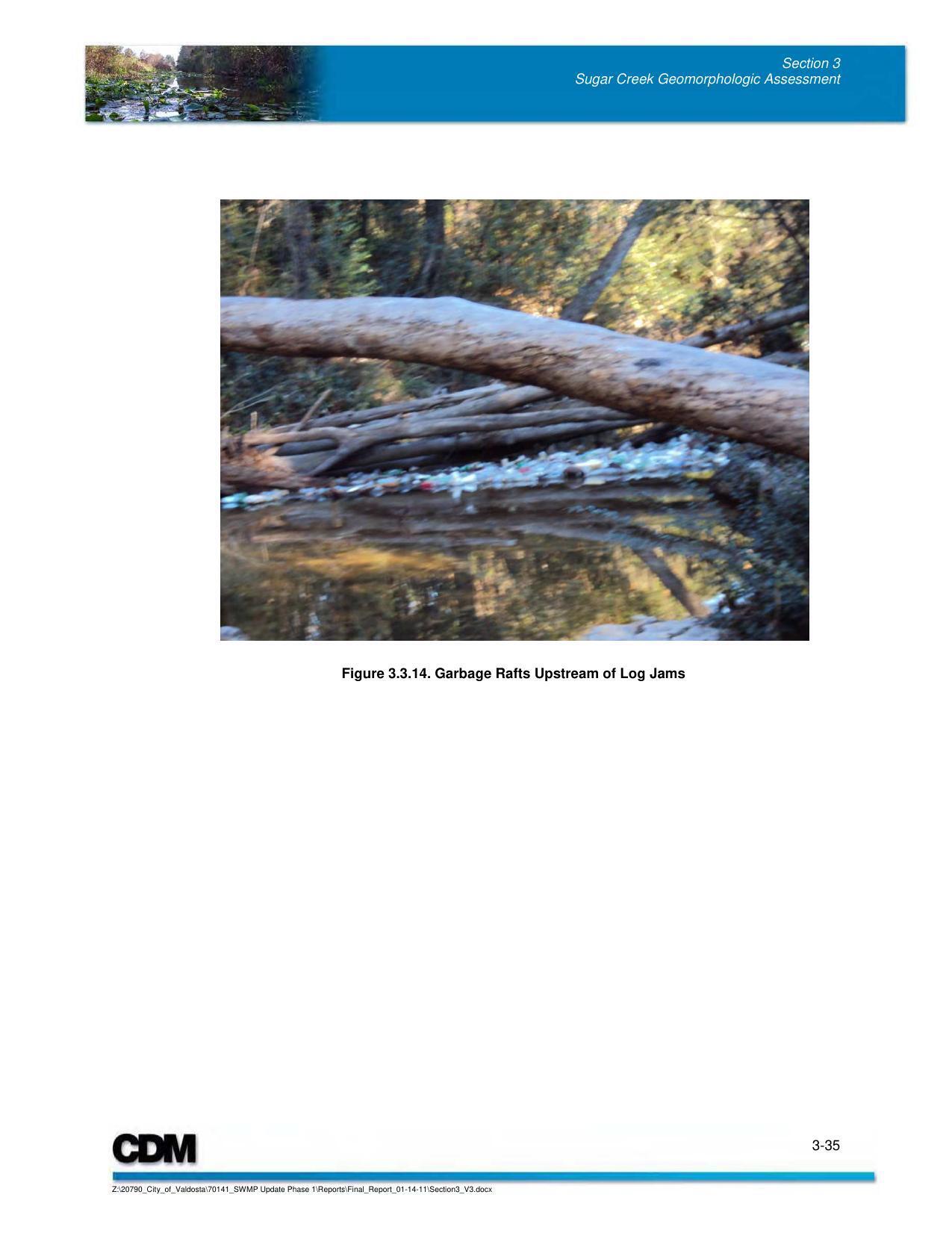 Figure 3.3.14. Garbage Rafts Upstream of Log Jams
PDF
Its 2010 Stormwater Master Plan described and pictured masses of trash on creeks all over the city, the worst leading to the Withlacoochee River. It said creeks attract children to play in them. It said this public health problem must be fixed "immediately."
Yet after each rain, trash still washes down One Mile Branch, Two Mile Branch, Sugar Creek and Three Mile Branch to the Withlacoochee River.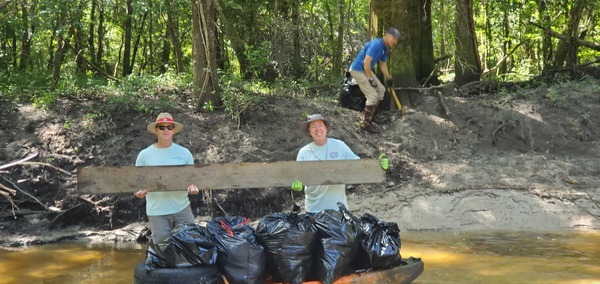 Council Andy Gibbs, Mayor Scott James with plank and trash barge, 11:01:13, 30.8638223, -83.3205473
Mayor and Council Andy Gibbs have seen the problem and helped pick up trash. Why build a Troupville River Camp if people will have to paddle through rafts of trash?

Log trash jam about 100 feet from Little River Confluence, at site of proposed Troupville River Camp
Thanks to staff for ordering a trash boom for Sugar Creek, as the mayor announced recently. More are needed.

Suwannee Riverkeeper, Andy Gibbs, Mayor James, Richard Hardy
I look forward to Mayor and Council adding those to the budget that staff are writing and making a plan for the departments to follow.
Including upstream, the city needs to educate fast-food outlets and parking lot owners about its excellent ordinances that say parking lot owners must not let trash off their property and they must have so many trash cans per number of parking spaces.
And enforce the ordinances for those that do not clean up their act. And respond to citizen trash reports on Valdosta's Click 'n' Fix app.
When well-known fast-food brands disappear from downstream trash, we'll know they or their parking lot owners are doing better. [Examples: KFC, Zacadoo's, Cook Out, Circle K, Chick-fil-A, and Crab Shack.]
The city needs to put trash cans in its own parking lots, starting across from City Hall. And, yes, Valdosta police need to enforce littering laws.

Around the bend, 10:26:40, 30.8867740, -83.3239680
The return on this small investment (less than one sewer line) will be safer children, healthier waters, more eco-tourism and a better quality of life for residents and for the businesses and workers the city is trying to attract.

Sugar Creek Beach, 09:54:45, 30.8571165, -83.3162398
John S. Quarterman is the Suwannee Riverkeeper, a staff position and a project of WWALS Watershed Coalition, Inc.
---
-jsq, John S. Quarterman, Suwannee RIVERKEEPER®
You can join this fun and work by becoming a WWALS member today!
Short Link: