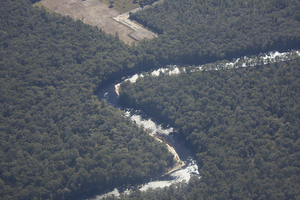 Sabal Trall will soon start drilling under the Suwannee River, and under Suwannee River State Park and the Falmouth Cathedral Cavern System next to Pilgrim's Pride on US 90. According to Trail's November 4th 2016 biweekly report, clearing and pad completion should be done by about now, so they're about to start horizontal directional drilling (HDD), like they're already doing under the Santa Fe River in Florida and the Withlacoochee River in Georgia. At both of those rivers they've been seen in apparent violations. What will they do under the Suwannee River?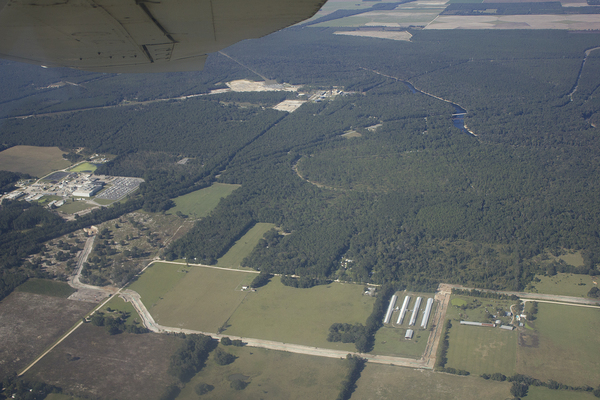 These pictures show how close Sabal Trail and the HDD sites are to the river, the park, the springs, and US 90. Sabal Trail is to the Suwannee River, the Withlacoochee River, Suwanacoochee Spring at the Withlacoochee Confluence, and of course actually under Suwannee River State Park. There are more aerial pictures from the same Southwings flight for WWALS of 22 October 2016 here. See also some pictures from the ground. Lots more people are on the ground in Suwannee and Gilchrist Counties, Florida; more about that later.
If this invasion of a fracked methane pipeline for the profit of pipeline companies from Texas and Alberta when does not seem right to you, especially since even FPL admits Florida has no need for new electricity until at least 2024, you may want to contact someone. And maybe you'd like to crowdsource some pictures of the pipeline path.
-jsq
You can join this fun and work by becoming a WWALS member today!
Thanks to Dominick Gheesling for taking these pictures, and to Roy Zimmer and Southwings for the flight for WWALS.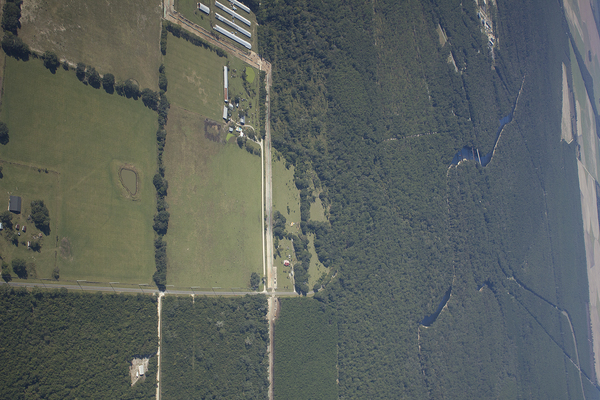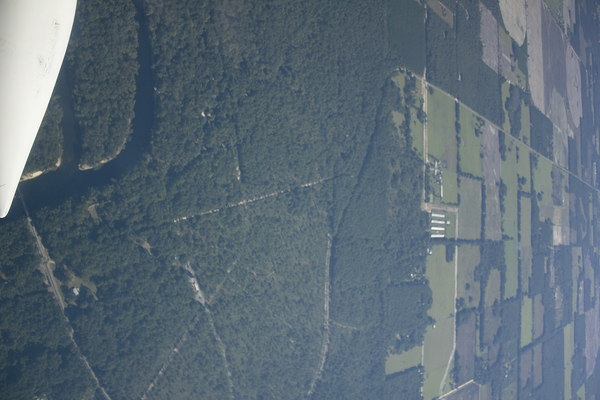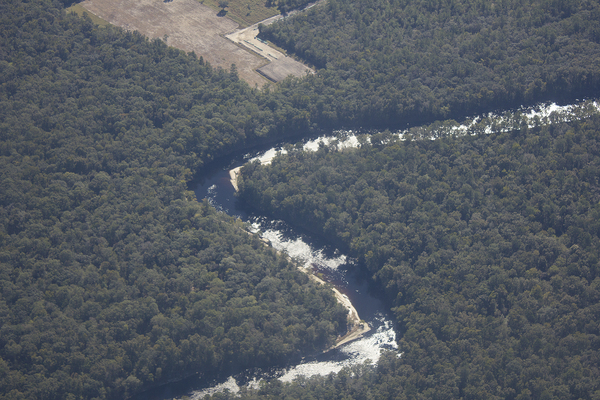 Short Link: