It turns out Valdosta can schedule a workshop for elected officials to meet with the Valdosta City Council, as the the dozen downstream Florida counties previously requested.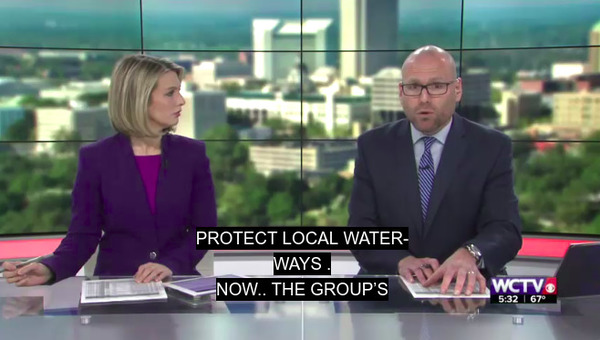 Emma Wheeler, WCTV, 7 March 2019, Task force looks to curb Valdosta sewage spills,
VALDOSTA, Ga. (WCTV) — Communities continue to push for more prevention of spills at Valdosta's wastewater treatment system.

Several North Florida counties down the river from Valdosta formed a task force last year to try and protect local waterways. The group is now hoping the states can step in to help.

Counties across North Florida and South Georgia are making it a priority to protect the rivers. The task force has passed a resolution, saying the spills are unacceptable and that it's time everyone works together to find a solution.

The goal is to ensure the rivers are safe for local communities.

The next step for the task force is to involve both Florida and Georgia state representatives. They hope to get more funds allocated for things like infrastructure improvements and frequent water quality testing all along the rivers.

Volunteers with WWALS Watershed Coalition test waters in Valdosta, but organizers said that isn't enough.

"We hope it helps spur some action from the states. While we're doing volunteer water quality testing program, we have someone testing here every week, a tiny little volunteer organization trying to cover 10,000 [square] miles of the Suwannee River Basin, it seems like that states could do it quicker, faster and probably more thoroughly," said John Quarterman, Suwannee Riverkeeper.

Organizers hope that with more people involved, the more likely change is going to happen.

Last month, the Georgia Environmental Protection Division began publishing all reported sewage spills across the state on a daily basis, something WWALS has been pushing for.
GA-EPD actually started publishing Sewage Spill Reports on December 20, 2018. WWALS collects them all and analyzes them here: https://wwals.net/issues/vww/ga-spills/.
This means quicker and broader notification when the water quality is compromised, which WWALS said is a big step forward.
And you probably remember Emma Wheeler and WCTV helped, by publicizing the Resolution that thirty organizations in Florida and Georgia signed to persuade GA-EPD to publish spill reports.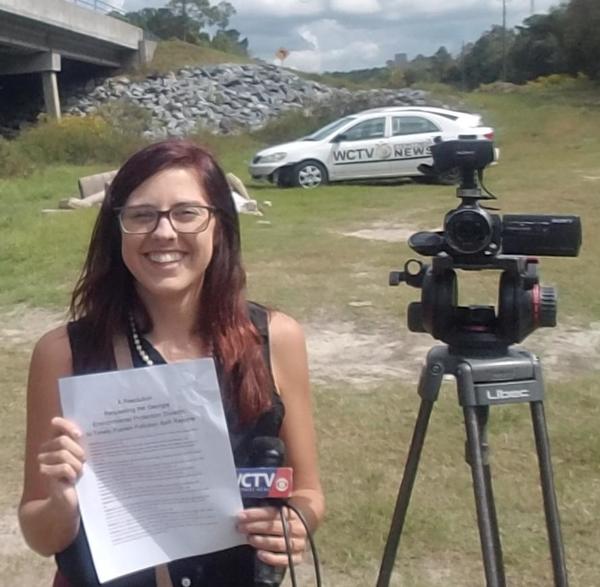 "We hope that it says the states are starting to realize that we need to do more about our rivers," Quarterman said.

The North Florida task force said they are now working with the City of Valdosta to schedule a workshop in order to all work together and find a solution. They hope to have that scheduled in April.

Members said the Madison County Board of Commissioners plans to address a similar resolution for its county next week.
Here's WCTV's video:
According to a usually reliable source, the most likely schedule for the proposed workshop is 6PM, Wednesday, April 10, 2019, presumably somewhere in Valdosta.
Meanwhile, we don't know whether any of the Florida counties will still send delegates to speak in Citizens to Be Heard at the March 21 Valdosta City Council meeting.
Followup testing data is still on the SRWMD Board agenda for this Tuesday, March 12, sometime around noon, in Live Oak.
If you want to talk about these things in person, come on down to the Azalea Festival in Valdosta this Saturday and Sunday, March 9 and 10, 2019.
Or next weekend, to the Wild Azalea Festival in White Springs, Saturday, March 16, 2019.
For more WWALS events and outings, see the WWALS Calendar or Outings and Events.
-jsq, John S. Quarterman, Suwannee RIVERKEEPER®
You can join this fun and work by becoming a WWALS member today!
Short Link: