FDOT actually answered my complaint that there is no demonstrated need for the M-CORES toll roads, saying FDOT would be sure to do financial due diligence. After the "Final" Task Force reports go to the legislature.
Meanwhile, FDOT has spent how many millions of taxpayer dollars on the un-needed boondoggle? Despite NRTR demonstrating that 93% of comments FDOT received opposed the toll roads?
Nevermind their "deadlines," you can still send comments to FDOT, and they will go into the public record, retrievable through open records requests.
And don't forget to vote for people who will stop this toll roads boondoggle and instead do good things for natural Florida and its people. Votes are comments the state of Florida cannot ignore.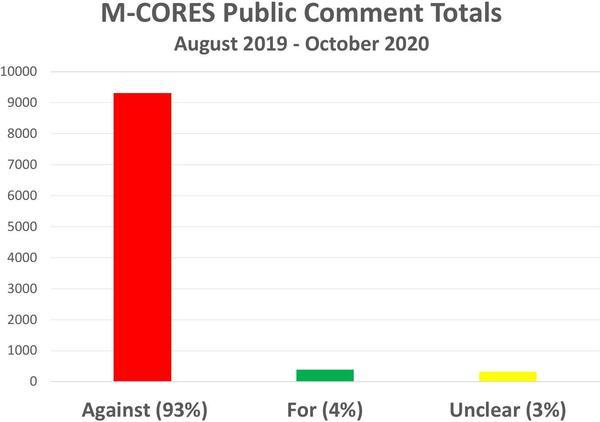 Graph 93-percent-AGAINST 10 14 20-0001
PDF
I didn't get to comment on the Suncoast Corridor Task Force meeting, because they didn't see my sign-up to comment using their procedures. I asked them about that, and got them to acknowledge I had signed up to comment in the Northern Turnpike Connector Task Force meeting the next day.
Here is what I sent FDOT immediately after speaking on October 21, 2020: Continue reading →