Here's a Christmas present for pipeline opponents and solar power proponents.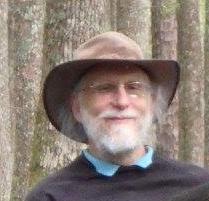 John S. Quarterman, Citrus County Chronicle, other voices, 25 December 2016, Stop gas pipeline; invest in solar,
Sabal Trail and FDEP assured us there would be no problems drilling a 36-inch natural gas pipeline through the fragile karst limestone under the Suwannee River and the Withlacoochee (south) River in Florida, yet already Sabal Trail's pilot hole under the Withlacoochee (north) River in Georgia caused a frac-out of drilling mud into the river and a sinkhole. The U.S. Army Corps of Engineers should halt construction and do a Supplemental Environmental Impact Statement.

When I happened to fly over the Withlacoochee (north) River frac-out, I also saw what looked like a sinkhole at the drilling site. The day after Sabal Trail told the permitting agencies there was no sinkhole, it "discovered" a sinkhole at apparently the same spot.


Photo: John S. Quarterman for WWALS 22 October 2016, Withlacoochee River, n. of US 84 bridge

Sabal Trail spokesperson Andrea Grover wrote to WTLV's Anne Schindler (December 5, 2016):

"The two items you referenced are unrelated. The sinkhole is in an upland and approximately 1,400 feet from the previously reported inadvertent release."

Ms. Grover's pipeline relates those two items: it caused them.


Photo: by Dominick Gheesling on Southwings flight for WWALS, at Sabal Trail Withlacoochee HDD site, Lowndes County Georgia, 22 October 2016

In Florida, last year the Department of Environmental Protection (FDEP) testified under oath in WWALS v Sabal Trail & FDEP that:

"Well, the Suwannee River crossing doesn't, in fact, have any impacts to an [O]utstanding Florida Water because the directional drill commences in uplands and terminates in uplands. So there are no surface water impacts at that crossing that would affect the Outstanding Florida [W]ater."


Photo: by John S. Quarterman on Southwings flight for WWALS, above Suwannee River Sabal Trail HDD sites, 23 November 2016

Sabal Trail has already caused numerous sinkholes in Florida, including two in public roads, exactly as multiple Florida landowners and WWALS expert witness Dennis Price P.G. had warned FDEP.

Ms. Grover continued to WTLV:

"This is not a sign of weakness in the area …. It is simply indicative of the Karst geology that exists throughout this regional area."

That is why Spectra Energy should not build Sabal Trail through the karst containing our primary drinking water source, the Floridan Aquifer, nor under the Outstanding Florida Waters (OFW) of the Suwannee, Santa Fe, or Withlacoochee (south) Rivers.

A Spectra Energy executive from Houston, Texas testified that their pipe could span a 150-foot gap, but their evidence documents only show it ever had survived a 15-foot gap, smaller than the Calypso Court sinkhole that developed about 2000 feet from Sabal Trail on December 9th, causing evacuation of a condo west of Disney World.

For three years Sabal Trail insisted it must finish by May, 2017. Ms. Grover told Michael D. Bates of the Citrus County Chronicle, (November 26, 2016), "the project is proceeding as scheduled" and "We are on target for an end-of-June in-service date…." A month late is not "as scheduled".

The Chronicle listed among economic benefits: "2,709 construction jobs available." Yet two years ago Ms. Grover admitted before the Gilchrist BOCC that Sabal Trail had already selected their principal contractors. Their onsite truck addresses and license plates say Texas, Arizona, Oklahoma, and North Carolina, not Alabama, Georgia, or Florida, the three states where Sabal Trail is seizing land by eminent domain.

Studies of pipelines in North Carolina and Texas show overall negative economic effects, including reduced property values resulting in lower tax bases, difficulties selling property with pipeline easements even nearby, and the economic stigma of a pipeline corridor. Environmental damage could affect the $89.1 billion Florida tourist industry with its 1.2 million jobs.

Sabal Trail goes very near Crystal River's Seven Rivers Hospital, where locals may not know Spectra Energy's three-decade record of corrosion, leaks, and explosions.


Image: Sabal Trail alignment map 1657-CCL-DG-70197-020, W. Power Line Street at US 19, Crystal River, Florida

Near that hospital, at 6700 N Tallahassee Road, Strom, Inc. is planning to build a liquid natural gas (LNG) facility, to export LNG by truck and rail to seaports. At least four other LNG export operations are planned in Florida. Do we need a private pipeline company using eminent domain to seize properties, when much of Sabal Trail's gas is for export?


Image: Cropped from Citrus County Property Appraiser by John S. Quarterman

Three years ago FPL said Sabal Trail was needed for new Florida electricity. FPL's 2016 Ten Year Plan says Florida needs no new electricity until 2024 at the earliest.

The Chronicle quoted a Duke Energy spokesperson about Duke's Citrus County natural gas plant:

"The new state-of-the-art, cleaner-burning plant will allow us to retire half of our coal-fired fleet in Florida in 2018."

Florida voted against Amendment 1 and for solar power, drawing SolarCity to open operations in Florida. As solar prices keep dropping, solar deployments keep increasing, second only to natural gas in U.S. this year.

Thesolar industry has more jobs now than oil and gas extraction. According to Sabal Trail's own figures, solar panels on half their pipeline's acreage could produce just as much electricity.

We must insist the U.S. Army Corps of Engineers cancel the destructive $3 billion Sabal Trail boondoggle and deploy solar power in the Sunshine State. Then we can shut down all the coal and nuclear plants, and start shutting down gas plants.

John S. Quarterman is President of the WWALS Watershed Coalition Inc. and [WWALS is] a member of the Georgia River Network, Georgia Water Coalition, Florida Springs Council, Floridians Against Fracking and national River Network. Email him at wwalswatershed@gmail.com.
The text is exactly as the Chronicle printed it, except I've added the links and the illustrations, plus [WWALS is] in the byline to clarify that it's WWALS that is a member of those other organizations.
Here's how to contact the Corps and other permitting agencies, as well as other things you can do to stop the Sabal "Sinkhole" Trail boondoggle.
This article owes much to the assistance of several WWALS members, who preferred to remain anonymous.
-jsq
You can join this fun and work by becoming a WWALS member today!
Short Link: