Seen southbound on I-75: a truck carrying Methane Refrigerated Liquid, highly flammable, evacuate up to 1/2 mile downwind if broken. Wait, wasn't Sabal Trail supposed to eliminate the need for such trucks?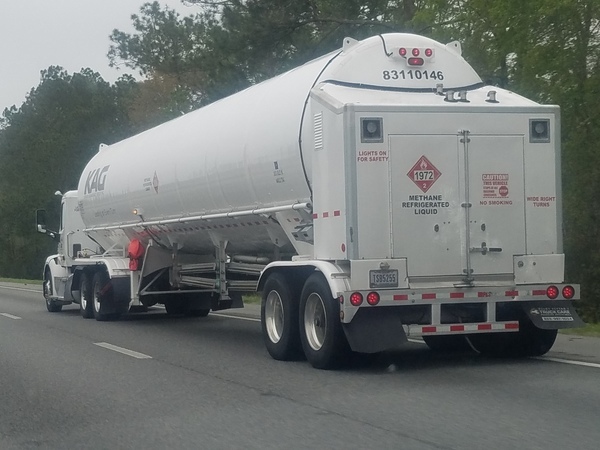 The truck said Kenan Advantage Group, but I'd bet it was carrying Pivotal LNG from Macon, GA to JAXport.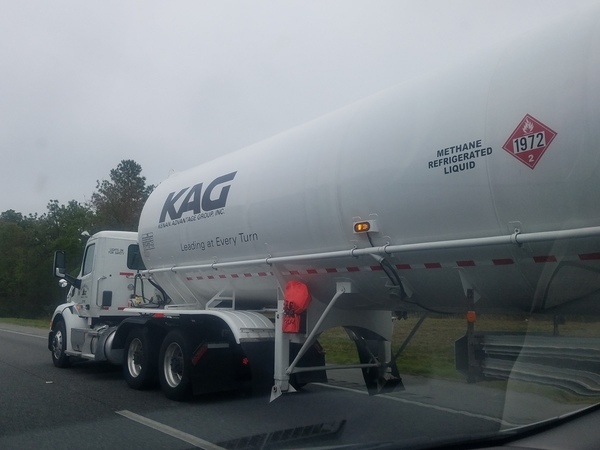 Weren't we told repeatedly pipelines such as Sabal Trail were "needed" or gas would have to be trucked instead? Well, Sabal Trail is in the ground, and here's an LNG bomb truck in Columbia County, Florida, fourteen miles from that pipeline boondoggle.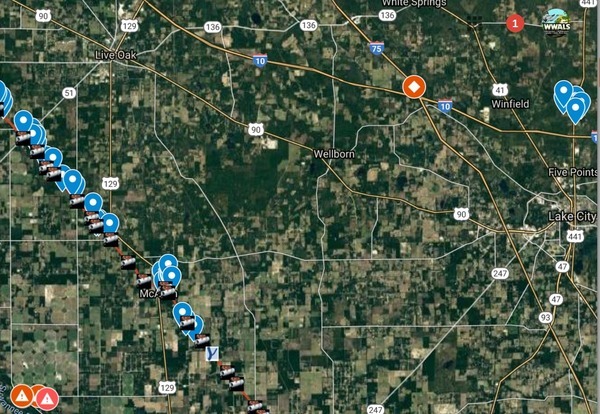 Fourteen miles as the gas blows from the orange 1972 diamond truck on I-75 to Sabal Trail at McAlpin, Florida.
And like Sabal Trail mostly employed people from somewhere else, this truck is from KAG subsidiary Jack B. Kelley, LLC, of Amarillo, Texas.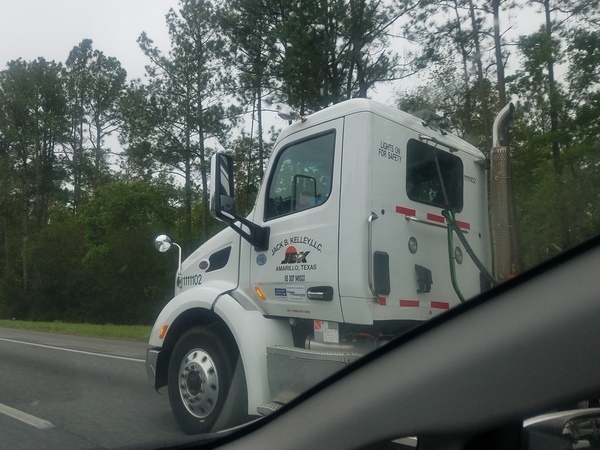 Yep, it got off I-75 at Exit 435 for I-10.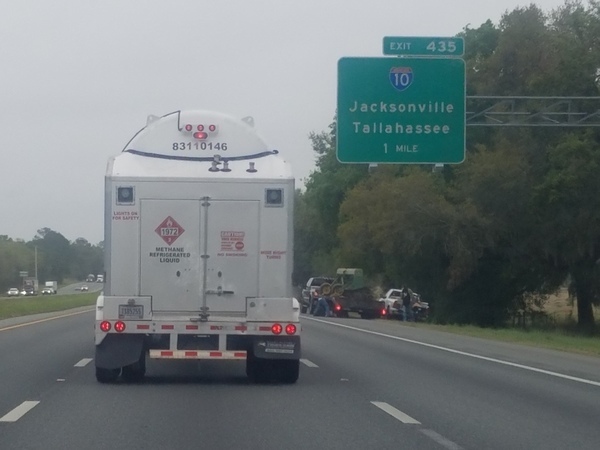 I couldn't see which way it went, but I would bet on Jacksonville, where KAG has a location, near Pivotal LNG's JAX LNG.
"JAX LNG, LLC is a partnership created to bring secure liquefied natural gas supply to Florida. The partnership brings together Pivotal LNG, a wholly owned subsidiary of Southern Company Gas, and NorthStar Midstream, LLC, a midstream transportation company backed by Oaktree Capital Management, L.P."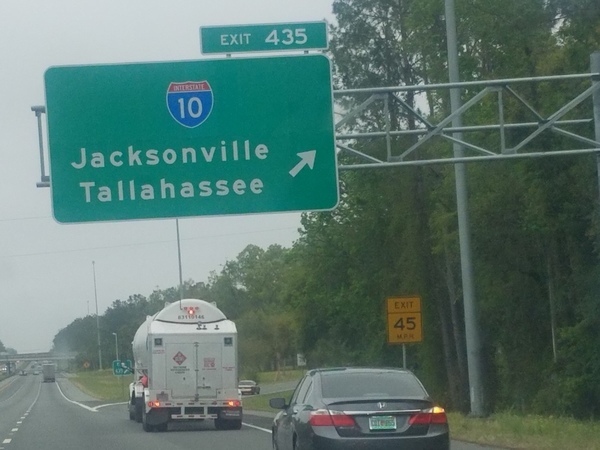 I would bet that truck came from Pivotal LNG's Macon, Georgia liquefaction plant to its JAX LNG "Merchant Location".

Pivotal LNG Network of Assets: Trussville, AL, Jacksonville, FL, Ball Ground, GA, Macon, GA, Riverdale, GA, Elizabeth, NJ, Chattanooga, TN
Here's a google map I drew a year ago of Pivotal LNG's locations in Georgia and the obvious route to Jacksonville, which is down I-75 and I-10 right where I saw this truck between White Springs and Lake City, Florida.
That route takes bomb trucks directly next to Wiregrass Technical College and Lowndes High School in Valdosta, Georgia, as well as many other schools, businesses, and homes.
Southern Company Gas CEO Andy Evans told me at last year's Southern Company stockholder meeting that Pivotal was working on getting its gas from a nearby pipeline. Be that as it may, he did not deny that until then that fracked methane is travelling down I-75 by truck. He did object to the term "bomb truck". And of course I don't know for sure this was one of his trucks.
He also said the gas was only going to power ships, not for export. Well, maybe then, but see JAX LNG PR, 16 February 2018, Pivotal To Supply LNG To Carib Energy:
Pivotal LNG and Crowley execute another LNG supply contract for a pharmaceutical company in Puerto Rico.
Of course that's still not export, since Puerto Rico is part of the U.S., but it's also not just powering ships. And Crowley Maritime has DoE FE authorization to export to all Free Trade and non-Free Trade countries.
As for the term "bomb trucks", see U.S. Department of Transportation, Pipeline and Hazardous Materials Safety Administration, 2016 Emergency Response Guidebook, "A guidebook intended for use by first responders during the initial phase of a transportation incident involving dangerous goods/hazardous materials", page 48:
| ID No. | Guide No. | Name of Material |
| --- | --- | --- |
| 1972 | 115 | Liquefied natural gas (cryogenic liquid) |
| 1972 | 115 | LNG (cryogenic liquid) |
| 1972 | 115 | Methane, refrigerated liquid (cryogenic liquid) |
| 1972 | 115 | Natural gas, refrigerated liquid (cryogenic liquid) |
OK, the 1972 in the orange diamond means LNG. For Guide No. 115, see pages 168 and 169: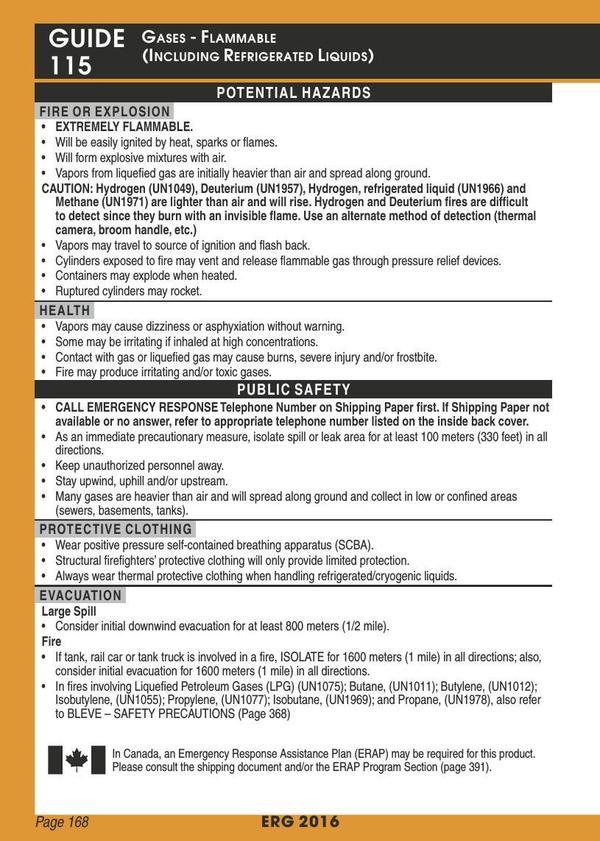 Somebody explain to me how this does not spell "bomb truck"?
EXTREMELY FLAMMABLE.
Will be easily ignited by heat, sparks or flames.
Will form explosive mixtures With air.
…
Vapors may travel to source at ignition and flash back
Cylinders exposed to fire may vent and release flammable gas through pressure relief devices.
Containers may explode when heated.
Ruptured cylinders may rocket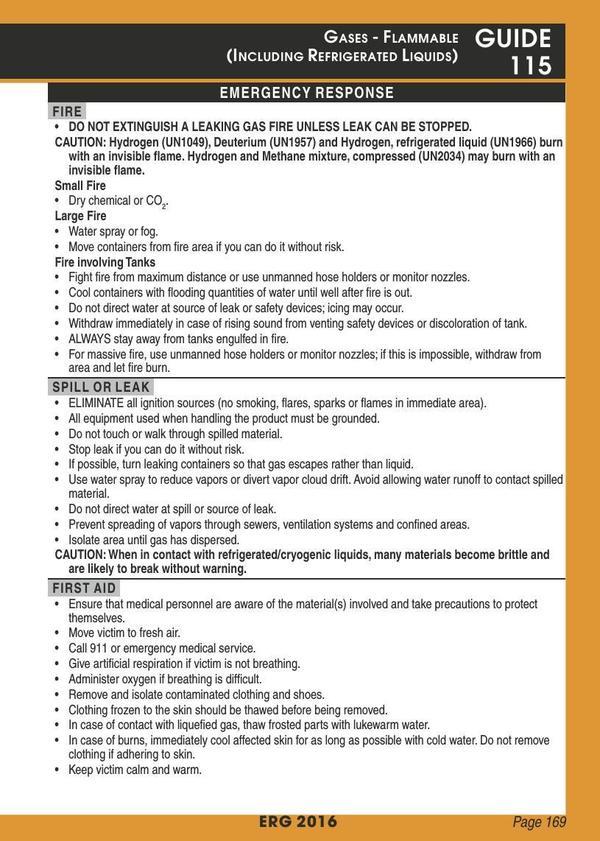 Do medical personnel along this route on I-75 and I-10 know about these bomb trucks? How about local emergency responders? Or school principals, teachers, or students? Or the public?
There is no need for this 20th century fossil fuel technology, not bomb trucks, and not pipelines, since 21st century solar power is here right now, doubling every two years, exponentially like compound interest. Solar power will win like the Internet did. So let's stop taking foolish risks with obsolete fossil fuels.
-jsq, John S. Quarterman, Suwannee RIVERKEEPER®
You can join this fun and work by becoming a WWALS member today!
Short Link: